Forms
Manage your PDF forms.
List form fields
Remove fields by id
Lock fields by id
Unlock fields by id
Reset fields by id
Export form to JSON
Fill form via JSON
Multifill forms via JSON/CSV
The focus of this command set is manipulating forms that were created using pdfcpu create.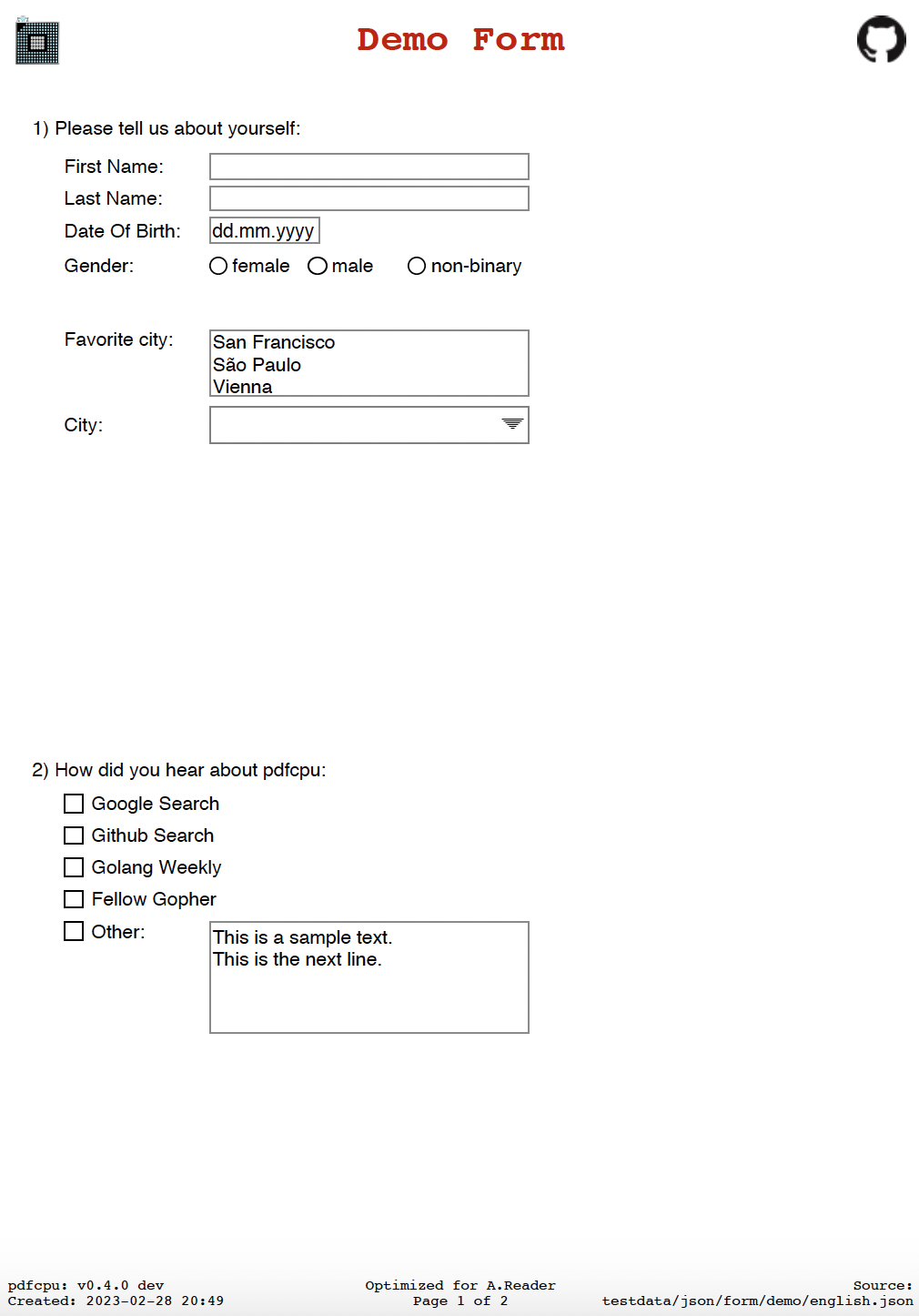 To get you started pdfcpu has a demo form set (JSON sources) available covering more than 40 languages:
You are very welcome to try the form commands on existing forms.
Issues are expected though so please report back any strange behavior based on using Adobe Reader only.